Miracle on Winoak, WE MOVED IN!
Meet the Fosters (Angela & Maya)
What led you to becoming a home buyer?
Angela: We had recently had a home and then my husband lost his job. Coca-Cola phased out his position, so we had to move out of our current home to get things back on track. This meant getting our credit and financials back together. We had to work to get back into a home as it was better than renting an apartment. We came from a home and really wanted to get back into one.
Can you share the story as to why it was time to buy?
Angela: We were getting to a certain age and it was like if you don't get in now you're going to miss it.
What challenges did you have during the process of buying a house?
Angela: Yes, we had everything set and got our finances together. Then my husband got ill and was diagnosed with pneumonia and COVID and in those three to four months it was touch and go. He was in and out, up and down, then right before it came time to close he passed away.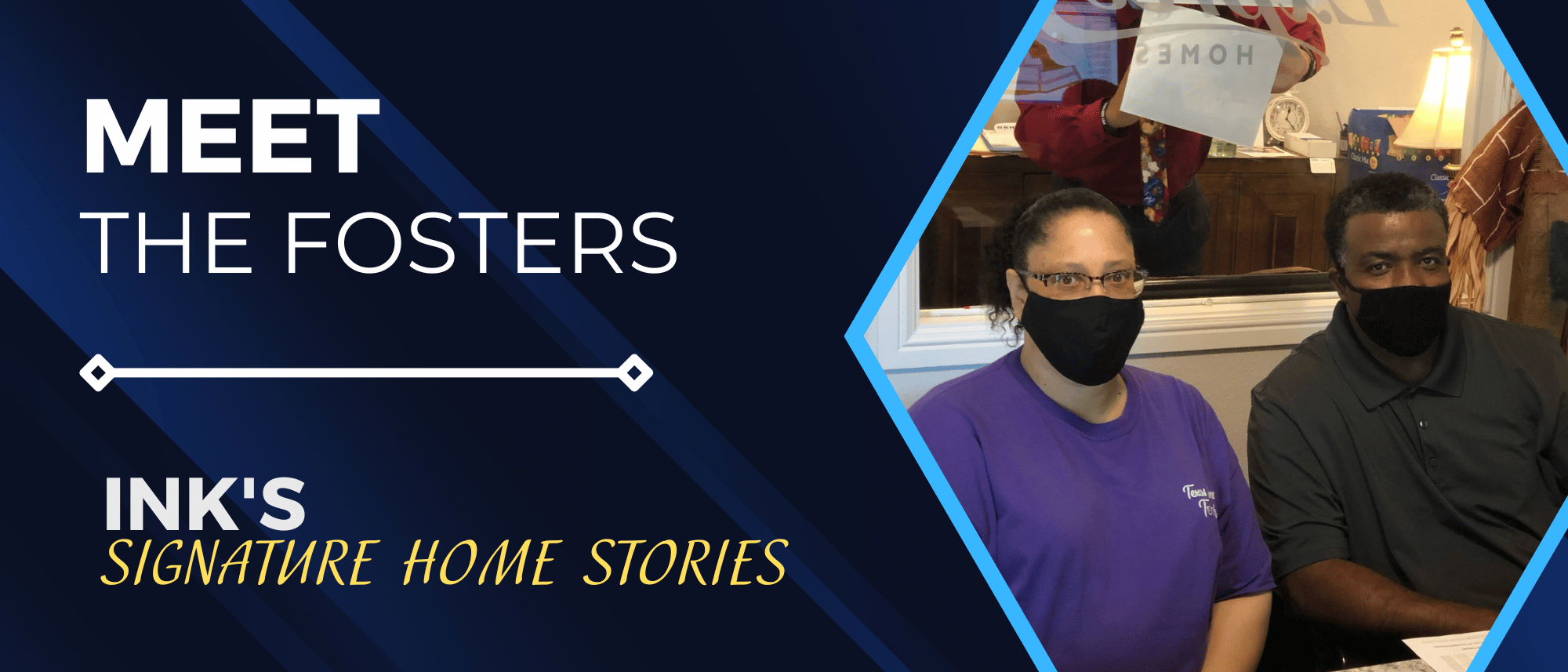 What kept you going and continuing to move forward?
Maya: Personally, Dedrick and Ink Realty worked really hard to get us this dream home that we really, really wanted. Honestly, we wouldn't know what we would do without them. We didn't have many options lined up. We were tired of renting and really just wanted a home for our family to be in and that would be ours.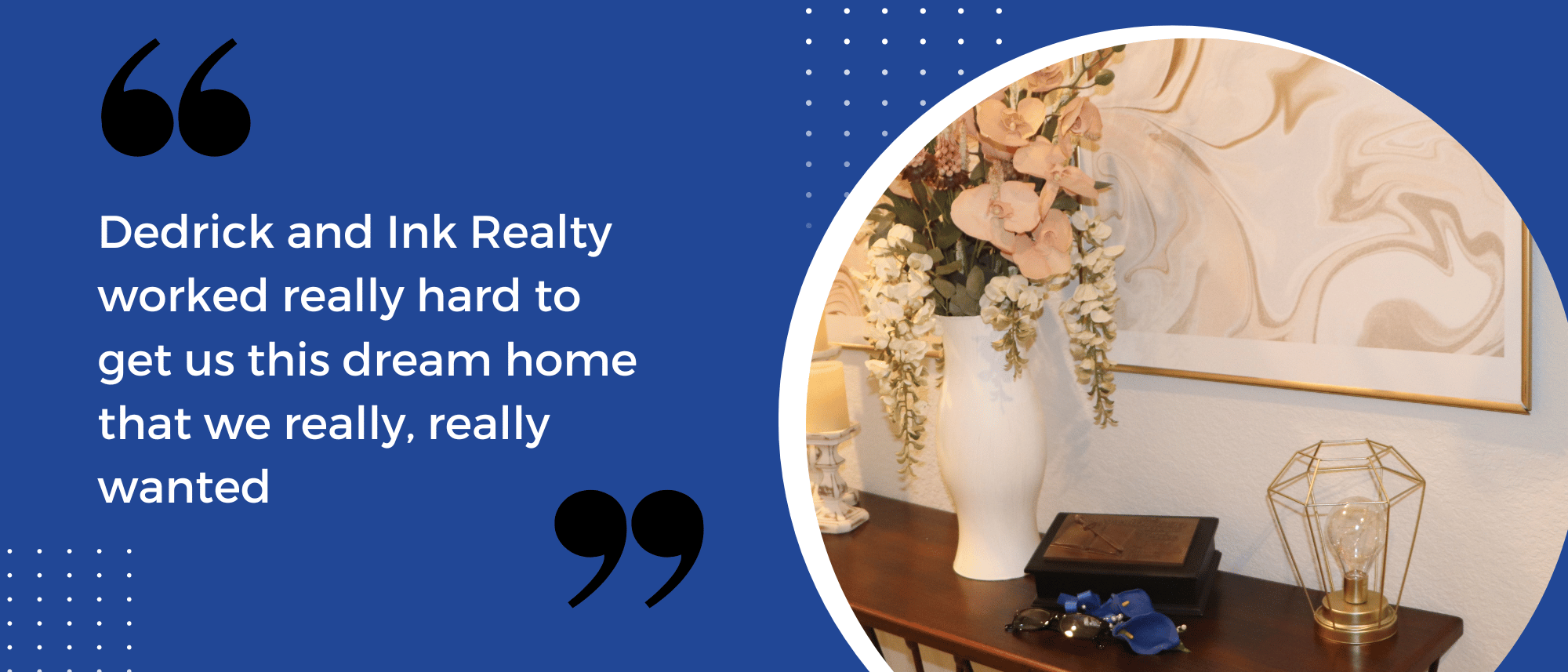 What did you like about the floor plan you chose?
Angela: The main bedroom was far from the secondary bedroom. The other bedrooms were at the front of the house and the living room was the center where the family could come together. You're not jumbled up on coming around the corner, you know. That's what we liked about it. Anybody at the end of the day can come back together if they want to. The spacing, the lighting it offered, everyone could go to their individual space and then get back together. We love coming together, we really needed the coming together feeling.
What has been your favorite space and features?
Angela: My bedroom. My nice big TV is hanging on the wall and I get to relax on the couch if I want to.
Maya: I love the kitchen. It has an open floor plan, so you can look straight into the living room and see everything. You can watch TV while you're cooking. If you want to listen to specific music, you don't have to have it throughout the home.
What did you enjoy most about buying a brand new home?
Angela: Knowing that it was mine. It was going to be the first one in it and the last one in it. It was new. I wanted to hang my curtains in my brand new house.
What advice would you give others that are interested in buying a brand new house?
Angela: You have the option to pick the floor plan you like. You can pick the colors, the cabinetry and you can upgrade your appliances. You know, you just choose, it's a lot you can personalize for JUST YOU.

Maya: There's more personalization in the initial buying of a brand new home rather than buying a home and renovating it.
How long did it take to find this home?
Angela: My husband saw this floor plan and he said, "this is it". I had no choice and he said, "this is OK," and I said, "OK", lol. He picked the refrigerator which I didn't like, but it works, lol. There were a lot of people trying to get a home in this community. There was a line all the way down the street.
What advice would you offer for those who are considering buying but have not purchased yet?
Maya: My advice would be, make that choice and get in on the first phase so that your equity can build up and is established, as your home is something you can pass down to the next generation.
What phase did you get into this community?
Angela: We got in on the first phase and we're excited about it. It's exciting to see the growth and we can see money. As far as money goes, if you have the money and the option to wait for a couple of phases to come in. But if you want the best deal and bang for your buck to build equity, you must definitely get in on the first phase.
Maya: You can see pride of ownership in this community and everyone feeding off of what each other is doing. You can see a slight boost in morale because you've noticed when people have their home looking nice they are more friendly. They will ask, "Hey, how are you guys doing?" Then conversation starts and you get to know and share where you found certain deals to add to your home value.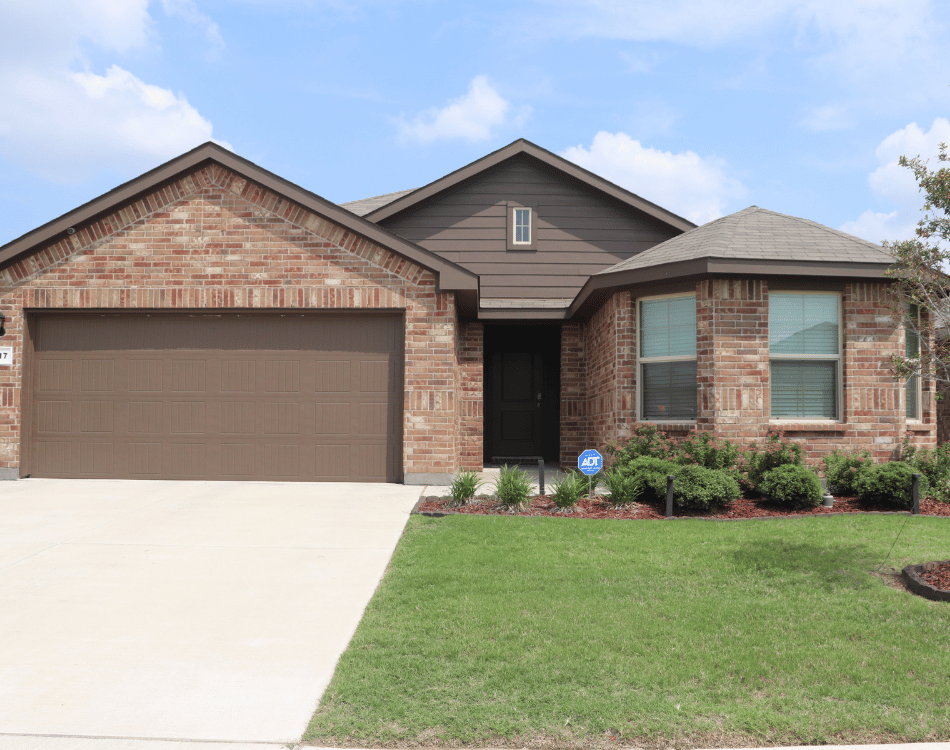 What builder did you choose?

Angela: DR Horton
What made you choose a DR Horton Product?
Angela: I was satisfied with the builder because they offered a wide range of floor plans. The staff will leave you to look and be free to roam. Ink Realty you really did a great job! Our agent, Dedrick Flowers did a great job with us.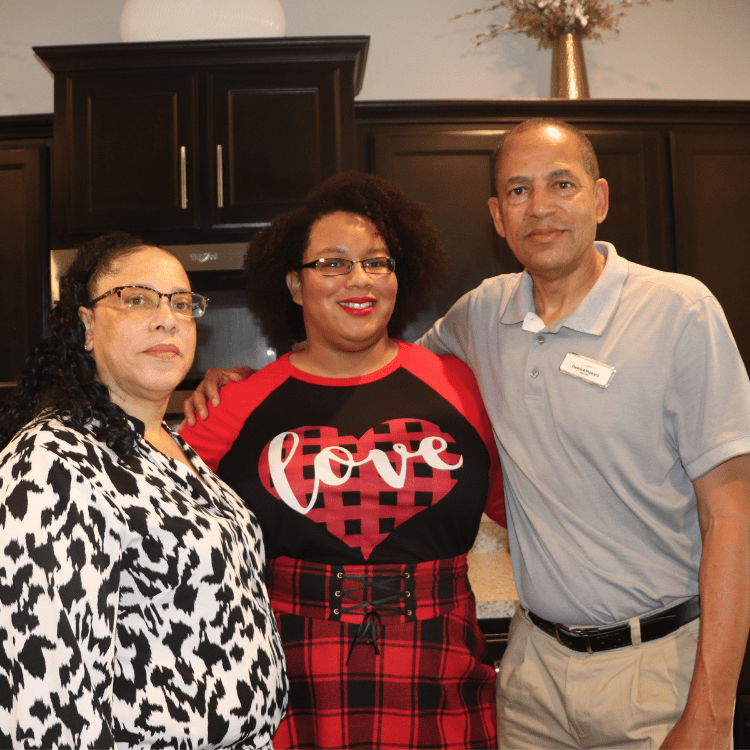 Dedrick, can you share your excitement about the Fosters?
Dedrick: I'm super happy about the Fosters. They're great, great, great people. I've known this family over 20 years, since Maya was a baby. They are just great people and to help them accomplish their goal of home ownership is a blessing.