Even if you're not in a competitive real estate market where you need to do everything to stand out, a mortgage pre-approval is your key to understanding your budget, help you speed up the process, and prove to the real estate world that you are serious about buying your dream home.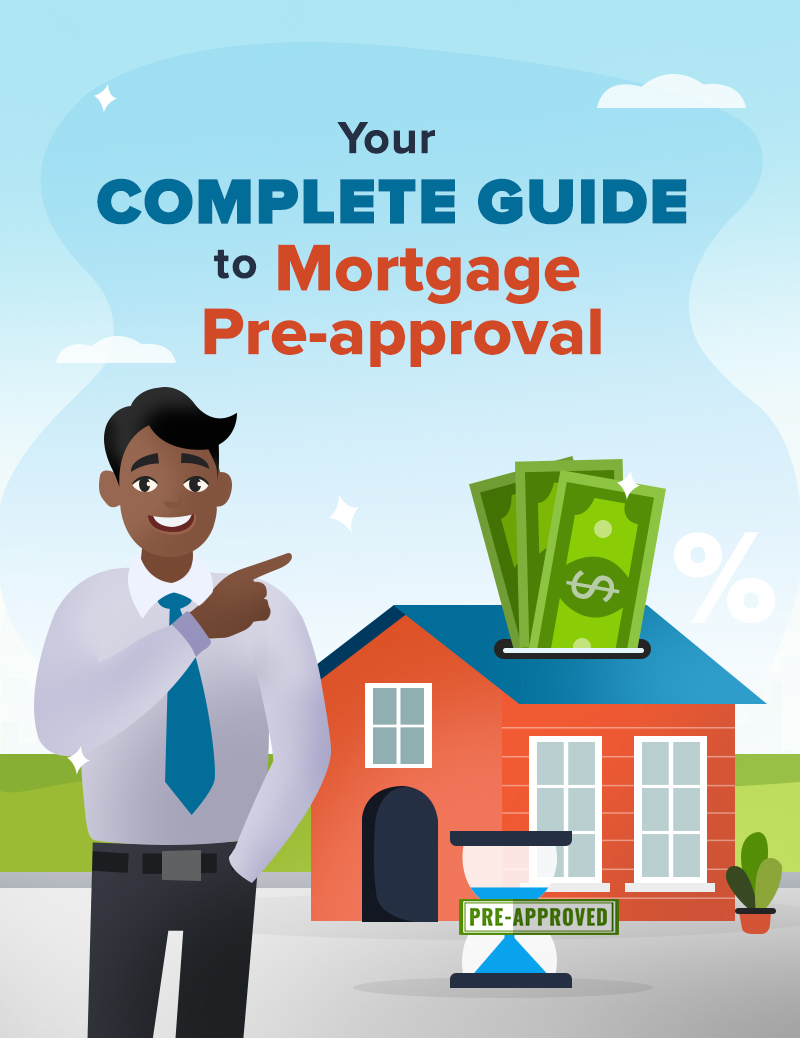 Here we've laid out everything you need to know about getting pre-approved, how long is your mortgage pre-approval good for, and what should you do if your pre-approval will soon come to an end. Heed these tips before even thinking of house-hunting so sellers will know you're on top of your game!

Before starting your search, your first step should be to prove that you have the financial ability to purchase a home. In the pre-approval process, the lender reviews your loan application and your finances to determine whether you will qualify for a mortgage. They will have a preliminary examination of your credit, employment, income, assets, monthly debts, and other financial information.
Since the pre-approval letter will also indicate the actual loan amount you qualify for, you should use that as your guide when shopping for a home because your lender will only let you borrow up to that certain amount.
When you find a home you want, your real estate agent will submit the pre-approval letter together with your offer to the seller. This will prove to the seller that you are serious about buying and can obtain a mortgage.
---

Buying a house does take time. Your home search and loan approval process could go on for weeks, even months, before you can actually close the deal and get the keys to your home. If your journey to being a homeowner actually took a long cut, will your pre-approval letter still be valid by the time of your purchase?
While there is no definite duration for the validity of the mortgage pre-approval letter, in general, it is typically good for 60 to 90 days or about three months. Still, the actual time frame is indicated in your letter. So if you need a longer time frame, you have to ask for it beforehand.
However, many lenders and sellers may consider your letter too old after three months. Yes, making a decision as huge and remarkable as buying a home shouldn't be put into such a short timeframe. However, your financial situation can change anytime within that three-month period. Lenders could have a hard time trusting you if your letter is more than a few months old because you could've done things that hurt your DTI and credit, like losing your job or buying a car. There is an expiration date to ensure the potential borrower has excellent DTI from the start until the end of his or her homebuying journey.
Also, the expiration date lenders placed on your pre-approval letter acts as a hastening mechanism so you can choose a home before the interest rate indicated in your letter goes up. It prevents you from taking a leisurely stroll through open houses for weeks and extending the buying process.
---

If your house-hunting journey is taking a bit longer than planned and your pre-approval letter is about to expire, you'll likely need to renew it. However, there's no need to go through all the trouble of applying all over again. Just take it back to your lender, together with your updated financial statements and pay stubs to show there's been no change to your income, debts, or credit scores.
And since pre-approval letters are only valid for a certain period, it might be best to only get it when you're already serious about looking for a home.
---

When you're applying for a mortgage, having one or two checks on your credit report will indeed temporarily lower your credit score. It can lower your score for a few points, depending on your initial score and the number of payments you're making, but it shouldn't be significant. The problem comes when the hard checks or inquiries on your FICO score raise too many flags, which could get you disqualified from getting a loan.
If you don't want the pre-approval process to cause any significant stress to your credit report, you can pull a soft report or a soft inquiry. Unlike hard checks, it won't affect your credit score and you can use it as reference. Since soft inquiries are only visible to you, if you found out your score is lower than 620, it might be best to hold off purchasing a house for now and do the necessary steps to improve your score.